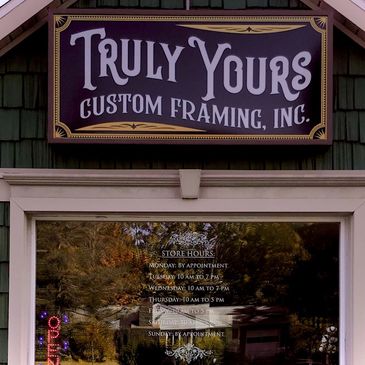 About our shop...Truly Yours Custom Framing, Inc. is a new venture that opened Oct 1, 2019
About our shop...Truly Yours Custom Framing, Inc. is a new venture that opened Oct 1, 2019
About our shop...Truly Yours Custom Framing, Inc. is a new venture that opened Oct 1, 2019
but owners, Kevin & Brenda Soucy, have been preserving & framing pictures, memories and original art since 2000 in Duanesburg, NY at Country Outlet.
We can help you create beautiful picture frames for your home or office using archival & excellent quality matting and frame selections. We will guide and inform you, but the creative process is all yours - you decide the final design!
There are many ways you can personalize your piece, with engraved plates, specialized mat cut-outs, and more.
Let's create together!